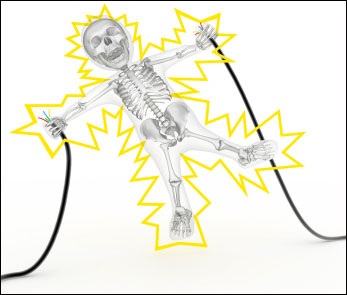 Don't let this happen to you!
Select Electric hopes you find the following articles informative and useful. The articles below contain information, tips, and how to information concerning electrical wiring.
by: Alan Lunday Electrocution can kill! That should be enough reason to employ a fully qualified electrician to undertake any electrical installation, repair or maintenance of electrical systems in your home or business. Electricians spend 4-5 years going through a...